How to maintain high levels of quality
June 2019

,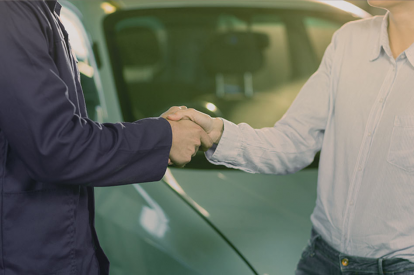 Quality control is a process adopted by your car wash ensuring that you are minimizing errors, producing a quality product and putting out the best car and customer experience possible.
Sounds straight forward however, the long-term plan of maintaining high levels of quality often goes overlooked. And all too often, the wash operator is the last one to know of potential issues causing your customer's experience and your bottom line to suffer.
WHERE DO YOU START?
In most corporate manufacturing facilities, quality control consists of quality assurance, failure testing and statistical control to arrive and an overall measure of total quality control.
However, as a car wash operator, you may not have the resources to reach all these touch points. Still, your posture regarding quality control can mean success or failure for your car wash. Besides customer service, the proper application of chemistry can be your biggest area of concern when it comes to delivering consistently clean, dry cars to your customers.
With that said, measure what can be measured. The measurables should be part of any normal chemical service that is part of what your soap provider does.
Make sure to keep accurate records and take precise measurements of:
Water quality
Hardness and total dissolved solids
Chemical titrations and usage
Rewash rates
Inventory- if the drum runs empty quality suffers
Beyond the measurables, your soap provider should spend time walking both sides of the tunnel checking for proper product application, application timing and wash configuration.
Did a tunnel signage light not come on because the customer did not purchase that package? Should it have come on? Or is it just broken?
PROACTIVE VERSUS REACTIVE
Scheduled maintenance should be performed accordingly. By doing that, you control your downtime and don't have to be surprised by unnecessary customer complaints. By then, it is too late and there is no telling how many cars didn't get tire shine or other services before someone finally said something to your managers.
Employees should observe wash quality at every opportunity and should understand the difference between each wash package. Not all customers purchase the same thing but they all expect a clean, dry vehicle. Talk to your customers and more importantly listen to make sure expectations are being exceeded.
Watch cars coming out with your soap provider when possible. This is an excellent way to hone your skills when it comes to understanding things to look for as they relate to chemistry and potential quality issues while they are still manageable.
STAY ON TOP OF ONLINE COMMENTS AND RATINGS REGULARLY
Sometimes customers don't have time, or don't want to verbally communicate shortcomings with service or quality at your wash. They may not even realize they had a problem until they got home.
Many times, they will take to one or more social media sites to describe their experience at your wash.
You hope most comments are positive and offer praise concerning your service, employees or both. Other times, the opposite is true. But this is the opportunity to look for consistent complaints that can help guide your efforts to maintain a high level of quality.
Poor reviews typically stem from situations handled poorly by employees. Online reviews and comments can be a great resource to further understand your customer base expectations and guide your employee training efforts. Make sure to respond proactively to your customer concerns and comments whether positive or negative.
EMPOWER YOUR EMPLOYEES
When you have an educated and trained staff, it helps lessen the potential for poor quality.
Empower your employees to rectify situations themselves or put them in a position to support your expectations by providing them as much information as possible when they start working for you.
If your soap provider knows that cars are coming out wetter than normal when they arrive that will help them get to the solution faster. Train employees to turn a potential negative experience into a positive one for the customer whenever possible.
For example, offering a customer a free premium wash on a follow-up visit might pacify an unhappy customer. Focus on quality control whether it involves your car wash operations or customer service and be sure to point out concerns to vendors like your chemical providers if they apply.
Quality control means constant looking at the big picture of your car wash operations. Competition for customers in the industry builds every day. By making quality control part of your everyday business practices, you'll be taking proactive steps toward ensuring that you have repeat customers for the life of your wash.
Written by