Bullseye Delivery system
Easily manage car wash detergent dilution ratios. Deliver consistent cost-per-car and application performance with Diamondshine's patented Bullseye concentrate car wash chemical system. Our convenient induction-sealed 2.5 gallon containers are safe and maximize storage. Moreover, on-tank rulers make it easy to measure car wash chemistry usage.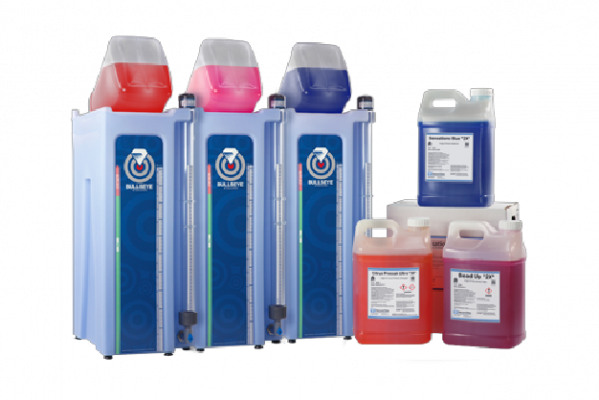 Chemistry storage short on space?
Bullseye™ chemistry maximizes storage space by 500% or more! We recommend unboxing the 2.5 gallon containers and storing them on a rack to make the most of your back room. Over 450 gallons of standard product will fit in the footprint of three 30 gallon drums. Now that's impressive!



All our car wash consumables are also sold in individual packaging for customer purchase and we can help you with an extensive range of signage and merchandising aids to make them eye catching.
Download the Chemical brochure or contact us.